Name: Jamie Finn
People: Husband of 15 years, Alan. 6 kids: 2 bio, 2 adopted, 2 foster.
Resume: Author of Foster the Family Blog. Host of Real Mom Podcast. Book released by Zondervan, Spring 2021. Director of Foster the Family Org.
Connection to the Cause: We've been a foster family for five years and have welcomed 25 children into our home. I'm passionate about loving on vulnerable children and supporting foster and adoptive families.
Why I love G&B: I've always loved words. My home and my clothing have always been covered in beautiful, truth-filled words. Pairing life-giving words with my sista's beautiful designs and wrapping it all up into the cause of supporting foster children and families is just a dream come true.
Name: Hannah Volz
People: Husband of 2 years, Justice, and 1 foster babe.
Resume: Owner + Operator of Hannah Marie Photo based in NJ!
Connection to the Cause: My husband and I have only been in the foster care game for a little under two years! We've watched our siblings foster/adopt so many kiddos and have fallen in love with each and every one of them. We're excited to establish our own little family through foster care + adoption!
Why I love G&B: I'm an aesthetic + design girl. I couldn't be more thrilled about this opportunity to work with my sister and launch a biz where we can both use our gifts and passions to not only create beautiful designs together but also support a mission that's near and dear to our hearts!
Made with purpose creating an impact.
The Goods.
As a company our goal is to bring you quality products that you love. We partner with other artisans and small businesses to create beautiful goods with words that advocate and inspire, all made & designed with love, down to the last detail.
The Better.
Every purchase creates an impact, and directly benefits a child entering foster care through our "buy it forward program". You choose your impact at checkout.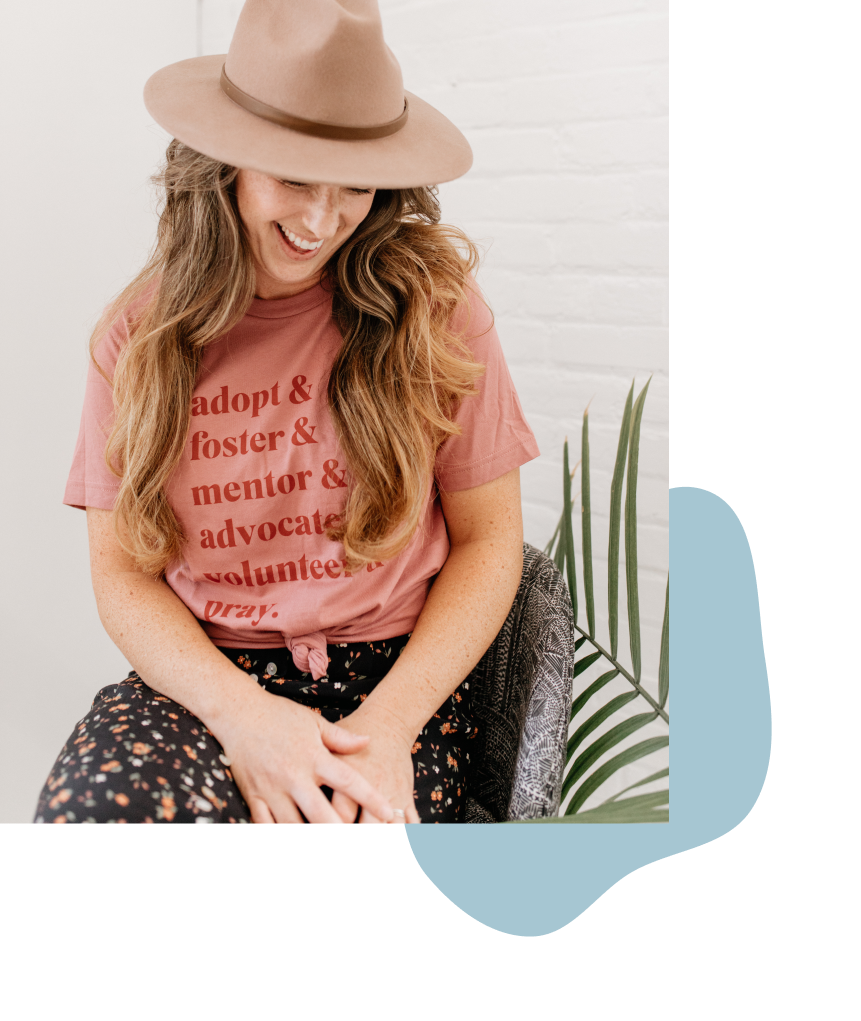 You choose your impact.
every purchase benefits a child entering foster care
BUY YOUR GOODS
Browse around and grab something you love.
CHOOSE YOUR IMPACT
Proceeds from your purchase benefit a child entering foster care.
LEAVE THE BETTER TO US
We donate & deliver something special.
We believe in mission.
Mission is the driving force behind Goods + Better.
Goods & Better partners with Foster the Family, a 501c3 nonprofit organization that serves children in foster care and the families caring for them.
A half million. The number of children currently in foster care. The number of children who've experienced abuse or neglect, who've experienced being removed from family & home. Foster the Family provides children entering foster care with FosterCare Packages that include new clothing & pajamas, personal hygiene necessities, and comfort items. Foster the Family also provides holistic, wrap around care to foster families through support groups, special events, and other resources.
learn more